Welcome to East10Drift:
East Tennessee's home to the sport of Drifting. Click below for more information on upcoming events.
October 1st – "UN DIA MAS EN MEJICO"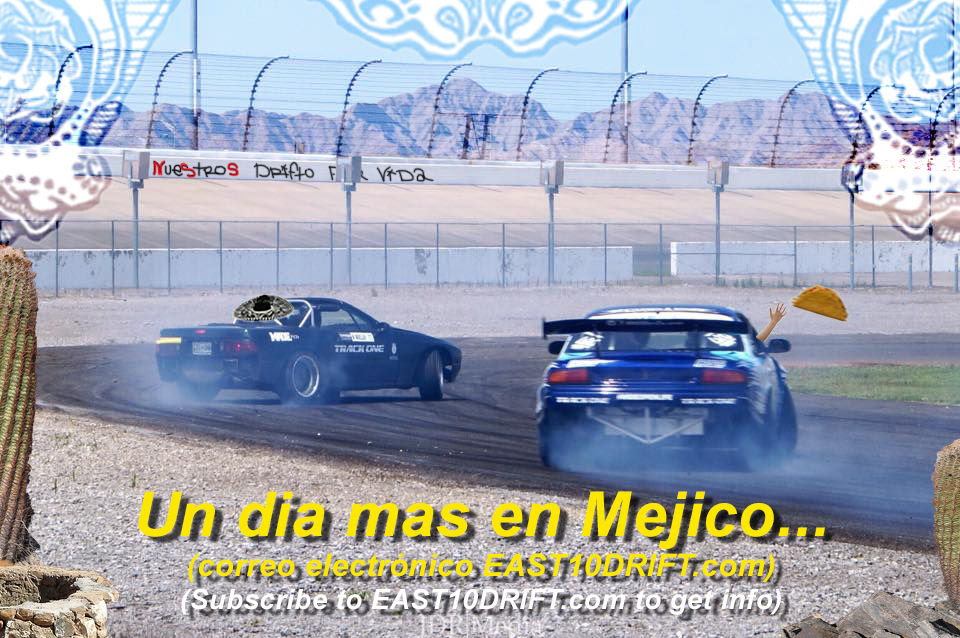 For more information on our "In Mexico" drift day You need to sign up for our email drift blast. More info will be going out Tuesday Night, September 27th.
"In Mexico" Private Day
E-mail its the best way to communicate. Sign up with yours and get entered in for more info on our Private Drift Day.